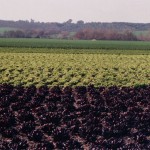 The Bellini s.r.l. guarantee begins from the selection of the production terrains, identifying them within the national territory where production is more florid.
Agronomists periodically analyze and control the crop, implementing specific treatments(never chemicals), if necessary.
Written and signed statements by farmers further ensure the full compliance with applicable laws regarding the cultivation and hygiene of products.
The genuineness of our vegetables, grown in open fields, healthy, enhance to the fullest their organoleptic characteristics: smell and taste, since they have not undergone any forced growth.

After being processed,the vegetables  are placed on pallets or wooden crates in standard sizes: 30 × 50cm up to 40 x 60cm: or in disposable or reusable plastic crates or containers for food goods in standard sizes: 30 × 50 cm with heights of: 13,16,18,23cm.
Upon request, vegetables can be packaged in trays.